The TJH Story
The TJH Group started as a sole proprietor business in the 1970's in the heart of Georgetown under the flagship name of Syarikat Tan Joon Hung providing accounting, taxation and secretarial services to private limited companies, sole proprietor and partnership businesses. It was subsequently re-named to TJH & Co.

To better strategize the business to provide a more professional service to our clients, TJH & Co was re-branded into 3 entities to ensure a more focused and specialized service to our clients ie TJH Consultancy Services Sdn Bhd (Corporate Secretarial, Payroll and Accounting Services to private limited companies), T&K Tax Savvy Sdn Bhd [Corporate tax compliance, tax appeals, tax incentives and business advisory to private limited companies and limited liability partnership (LLP)] and TJHSS Tax Services Sdn Bhd (Personal Tax Compliance, Tax Audit, Tax Planning and Accounting Services to sole proprietor and partnership businesses) under 1 roof / physical office.

Each Company would play their respective roles to ensure that our clients get a more holistic and specialized service at TJH Group for all their financial and advisory needs. In summary, we provide a ONE STOP CENTER for all your financial and compliance needs. We currently have about 40 full time staffs under TJH Group to provide the various services to our clients.
Our Belief
We believe that compliance should never be a headache to any business owners. It should never be a burden which hinders your business growth. All business owners should have a peace of mind to concentrate on expanding your business and leave the compliance issues to us.
Our Values
We value teamwork and innovation in our work environment. No person is an island and by working together, we can achieve greater things as a team. Together we stand to provide a more comprehensive approach in meeting our client's needs.

We ensure that our clients enjoy assurance of compliance with all statutory and commercial regulations, as well as professional advise on the latest corporate law and accounting standards.
Our Clients
We are basically your local friendly neighborhood compliance officer. Our clientele consists of MNCs and SMEs from all industries ie, manufacturing, construction, hotel, tourism, real estate, property developers, investment holding, etc.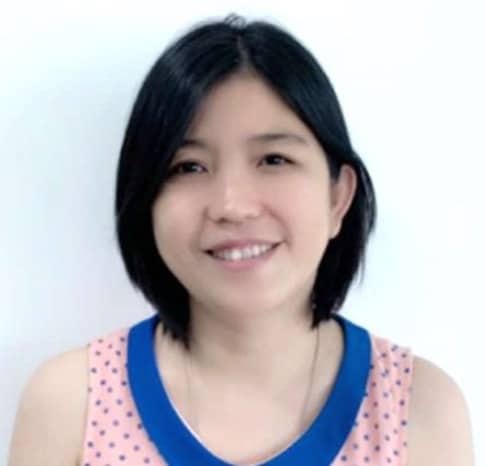 Khaw Mei Ching
Corporate Secretarial, Accounting & Payroll
Mei Ching is an Associate member of the Malaysian Institute of Chartered Secretaries and Administrators (MAICSA) with more than 20 years of experience in corporate secretarial work. She has extensive experience in corporate secretarial requirements for private and public listed companies and provides advisory on corporate governance, due diligence reviews, liquidation, compliances with the Companies Act, Bursa Malaysia and Securities Commission.
She started her career in Kuala Lumpur with M&C Services Sdn Bhd (currently known as Boardroom Corporate Services Sdn Bhd) in 1998 and later moved back to Penang to join Securities Services Holdings Sdn Bhd in 2000. She left the public practice in 2002 to join PLB Engineering Berhad as the Group Company Secretary. She subsequently came back to the public practice in 2012 when she joined Boardroom Corporate Services (Penang) Sdn Bhd, subsidiary of Boardroom Limited, Singapore and currently has her own practice under TJH Consultancy Services Sdn Bhd.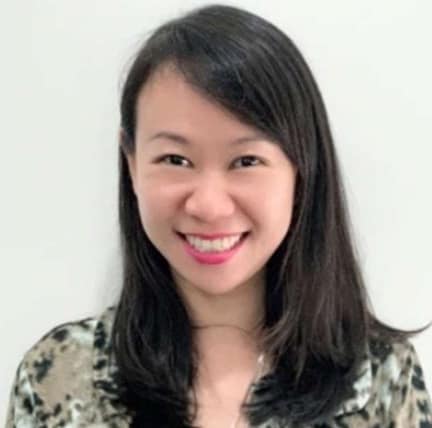 Kellee K. Khoo
Kellee started her career with Arthur Andersen HRM (Tax Svcs) Sdn Bhd in February 2000. In 2003, she left Andersen to join PricewaterhouseCoopers Taxation Services Sdn Bhd as a Senior Associate Consultant. She left PricewaterhouseCoopers in December 2012 when she was a Senior Consultant (Manager) and currently she is a Director of T & K Tax Savvy Sdn Bhd.
Kellee is a Fellow Member of the Association of Chartered Certified Accountants (ACCA) and also a member of the Malaysian Institute of Accountant (MIA). She is currently the Northern Region Branch Chairman of the Chartered Tax Institute of Malaysia (CTIM). Kellee is also an approved income tax agent. Kellee has over 20 years of experience mainly in taxation related matters, specializing in corporate tax.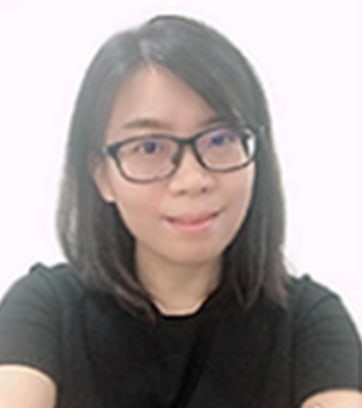 Lee Li Ling
Personal & Small Business Tax
Ms Liling specialize in Personal Tax and has over 13 years of experience (as at Year 2021) in taxation related matters. Her corporate clients (past and present) include multi-nationals and SME companies in various industries which mainly consist of trading, services, food and beverages that are located in Penang.
Other than tax compliance, she is involved in tax audits negotiations, tax appeals / disputes, and tax planning. She is also involved in business advisory that includes advising on accounting entries, cash flow management, bank facilities application, and debtor's control etc.
Yee Ting
Yee Ting has been mentored by an MIA (Malaysia Institute of Accountants) professional for 11 years and has gained extensive knowledge, experience, and skills as a tax consultant. She has extensive experience in personal corporate taxation and financial planning needs and is prepared to assist customers from all business sectors.

She started her tax career with TJH & Co Accounting in 2011 and became a Partner at TJH Synergy Services Accounting in 2017. She provides consulting services in accordance with the Malaysia Income Tax Act 1967 and International Accounting Standards (IAS). She is now a director and tax consultant at TJHSS Tax Services Sdn Bhd, where she advises clients on corporate accounting investigations, tax risks, tax consulting and planning, managing and monitoring client portfolios, and providing a full range of tax compliance services and guidance.